The Forest deutsch S5E019: Wir finden die Kettensäge
Warning
: SimpleXMLElement::__construct(): Entity: line 1: parser error : Space required after the Public Identifier in
/www/htdocs/w014d470/wautscher.de/wp-content/plugins/amazonsimpleadmin/lib/Asa/Service/Amazon/Request/Abstract.php
on line
65
Warning
: SimpleXMLElement::__construct(): <!DOCTYPE HTML PUBLIC "-//IETF//DTD HTML 2.0//EN"> in
/www/htdocs/w014d470/wautscher.de/wp-content/plugins/amazonsimpleadmin/lib/Asa/Service/Amazon/Request/Abstract.php
on line
65
Warning
: SimpleXMLElement::__construct(): ^ in
/www/htdocs/w014d470/wautscher.de/wp-content/plugins/amazonsimpleadmin/lib/Asa/Service/Amazon/Request/Abstract.php
on line
65
Warning
: SimpleXMLElement::__construct(): Entity: line 1: parser error : SystemLiteral " or ' expected in
/www/htdocs/w014d470/wautscher.de/wp-content/plugins/amazonsimpleadmin/lib/Asa/Service/Amazon/Request/Abstract.php
on line
65
Warning
: SimpleXMLElement::__construct(): <!DOCTYPE HTML PUBLIC "-//IETF//DTD HTML 2.0//EN"> in
/www/htdocs/w014d470/wautscher.de/wp-content/plugins/amazonsimpleadmin/lib/Asa/Service/Amazon/Request/Abstract.php
on line
65
Warning
: SimpleXMLElement::__construct(): ^ in
/www/htdocs/w014d470/wautscher.de/wp-content/plugins/amazonsimpleadmin/lib/Asa/Service/Amazon/Request/Abstract.php
on line
65
Warning
: SimpleXMLElement::__construct(): Entity: line 1: parser error : SYSTEM or PUBLIC, the URI is missing in
/www/htdocs/w014d470/wautscher.de/wp-content/plugins/amazonsimpleadmin/lib/Asa/Service/Amazon/Request/Abstract.php
on line
65
Warning
: SimpleXMLElement::__construct(): <!DOCTYPE HTML PUBLIC "-//IETF//DTD HTML 2.0//EN"> in
/www/htdocs/w014d470/wautscher.de/wp-content/plugins/amazonsimpleadmin/lib/Asa/Service/Amazon/Request/Abstract.php
on line
65
Warning
: SimpleXMLElement::__construct(): ^ in
/www/htdocs/w014d470/wautscher.de/wp-content/plugins/amazonsimpleadmin/lib/Asa/Service/Amazon/Request/Abstract.php
on line
65
Warning
: SimpleXMLElement::__construct(): Entity: line 1: parser error : Space required after the Public Identifier in
/www/htdocs/w014d470/wautscher.de/wp-content/plugins/amazonsimpleadmin/lib/Asa/Service/Amazon/Request/Abstract.php
on line
65
Warning
: SimpleXMLElement::__construct(): <!DOCTYPE HTML PUBLIC "-//IETF//DTD HTML 2.0//EN"> in
/www/htdocs/w014d470/wautscher.de/wp-content/plugins/amazonsimpleadmin/lib/Asa/Service/Amazon/Request/Abstract.php
on line
65
Warning
: SimpleXMLElement::__construct(): ^ in
/www/htdocs/w014d470/wautscher.de/wp-content/plugins/amazonsimpleadmin/lib/Asa/Service/Amazon/Request/Abstract.php
on line
65
Warning
: SimpleXMLElement::__construct(): Entity: line 1: parser error : SystemLiteral " or ' expected in
/www/htdocs/w014d470/wautscher.de/wp-content/plugins/amazonsimpleadmin/lib/Asa/Service/Amazon/Request/Abstract.php
on line
65
Warning
: SimpleXMLElement::__construct(): <!DOCTYPE HTML PUBLIC "-//IETF//DTD HTML 2.0//EN"> in
/www/htdocs/w014d470/wautscher.de/wp-content/plugins/amazonsimpleadmin/lib/Asa/Service/Amazon/Request/Abstract.php
on line
65
Warning
: SimpleXMLElement::__construct(): ^ in
/www/htdocs/w014d470/wautscher.de/wp-content/plugins/amazonsimpleadmin/lib/Asa/Service/Amazon/Request/Abstract.php
on line
65
Warning
: SimpleXMLElement::__construct(): Entity: line 1: parser error : SYSTEM or PUBLIC, the URI is missing in
/www/htdocs/w014d470/wautscher.de/wp-content/plugins/amazonsimpleadmin/lib/Asa/Service/Amazon/Request/Abstract.php
on line
65
Warning
: SimpleXMLElement::__construct(): <!DOCTYPE HTML PUBLIC "-//IETF//DTD HTML 2.0//EN"> in
/www/htdocs/w014d470/wautscher.de/wp-content/plugins/amazonsimpleadmin/lib/Asa/Service/Amazon/Request/Abstract.php
on line
65
Warning
: SimpleXMLElement::__construct(): ^ in
/www/htdocs/w014d470/wautscher.de/wp-content/plugins/amazonsimpleadmin/lib/Asa/Service/Amazon/Request/Abstract.php
on line
65
In der letzten Folge von The Forest waren wir bereits am richtigen Ort, für Unsere heutige Unternehmung! Wir besorgen dem Nameless die Chainsaw! Die Kettensäge hat mit Version 0.60 ihren Weg in's Spiel gefunden! Keinen Zweifel, dieses Tool wird Uns eine Menge Spaß bringen … wenn wir sie finden und heil wieder zur Basis zurück kehren.
Natürlich stehen wir auch für die Motorsäge wieder ganz früh auf und machen Uns auf den Weg! Wird Zeit sie Uns anzueignen!
Die Location ist schnell gefunden. Heute führt Uns die Reise wieder zu den Zelten der Missionare … dieses Mal ist es ein Spalt im Fels, der Uns Zugang zur Höhle gewährt! Auf Feinde treffen wir mit dieser Runde nicht, lediglich die Fledermäuse erschrecken mich wieder mit ihrem unangekündigten Schrei! Könnt man doch gleich mal testen, ob man die Viecher mit dem Bogen erwischen kann! Was heißt da könnte … 😀
Zusätzlich zu Unserem eigentlichen Ziel, looten wir alles was Uns vor die Füße fällt! Neben ein paar Kleinigkeiten gibts hier noch Uhren abzustauben und ein weiteres Teil von Timmys Spielzeug!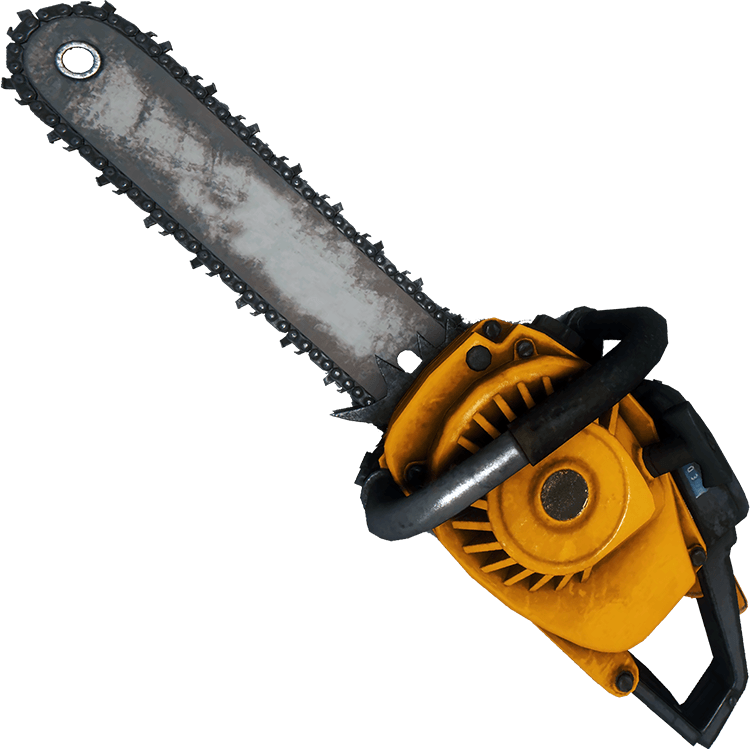 Ein paar Worte zur Kettensäge:
"Die Kettensäge oder Chainsaw kann als Werkzeug eingesetzt werden aber auch als Waffe! Darin ist sie einzigartig, denn sie verbraucht keine Ausdauer und agiert bei gedrücktem halten des Angriffbuttons. Sie wird mit Benzin angetrieben und ist das beste Tool aktuell um Baumstümpfe zu entfernen.

Wenn man im Kampf die Motorsäge zum Einsatz bringt und vom Feind getroffen wird, wird der Angriff der Säge gestoppt und muss vom Spieler erneut aktiviert werden! Also nochmal klicken ;-)"
Unser Ziel die Kettensäge zu looten erreichen wir auf diesem Weg sehr schnell und bereits zur Mittagszeit sind wir wieder im Freien. Da die ganze Aktion hat kaum eine halbe Folge gedauert, kehren wir also zurück zur Basis um Uns dort noch etwas mit dem Aufbau der Verteidigung zu beschäftigen. Selbstverständlich geht es mir nicht anders als Anderen und wir zücken direkt das neue Tool und legen los.
Beim Fällen der Bäume sehe ich keinen großartigen Gewinn an Zeit und die Lautstärke der Kettensäge ist auch nicht das Gelbe vom Ei. Ist es nicht? Gut, beim Kampf geben die ersten Inselbewohner wird schnell klar – wer die Säge hat braucht keine Blockwertung auf der Waffe. Mit jedem Treffer procct ein Knockback Effekt und der Mutant hat keine Chance Uns zu treffen!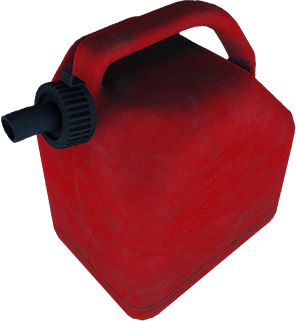 Benzin für Kettensägen-Power:
"Um mit der Chainsaw agieren zu können, brauchst Du Sprit. Während der Aktion sieht man den Spritverbrauch deutlich am eingeblendeten Füllbalken. Wenn Du die Säge nur in der Hand hälst ohne Aktion, wird kein Sprit verbraucht.

Laut aktuellem Stand gibt es 22 Locations um an Benzin zu gelangen.
Am besten schaust Du hier die Liste an:
https://theforest.gamepedia.com/Fuel_Can
Zur Erinnerung: in der vorherigen Folge haben wir uns in der selben Höhle die The Forest Kletteraxt geholt! 😉 Wie es nach unserem Ausflug weiter geht, kannst Du in der nächsten Folge anschauen!
Hier kannst Du Dich durch die Clips navigieren oder direkt zur Playliste auf Youtube durchklicken! Viel Spaß!
< Zur Folge 18 | Übersicht | Zur Folge 20 >
Die komplette Playlist Unseres 'Let's Play The Forest deutsch' findest Du
hier auf Youtube
!
---